Donate
The WildAid Team
Passionate about wildlife and the natural environment the WildAid team have over 60 years of experience working within the environmental and conservation fields. Qualified up to Masters degree level (you would not believe it by the pictures) and skilled in as many disciplines we work furtively to support British wildlife welfare and care for the natural world. You can be a part of our exciting team here.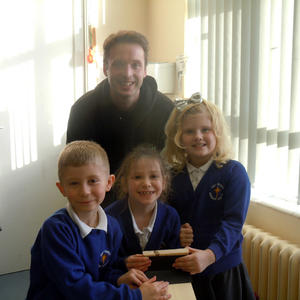 Charlie Pass
Charlie lives in north Lancashire, he co-ordinates and delivers WildAid's objectives. Charlie has been a dedicated supporter of Wildaid since its inception. He has a huge passion for the natural environment and has been able to turn a childhood ambition, to work in the environmental field, into reality. Leading an active lifestyle in athletic and fell running circles, Charlie also conducts wildlife surveys and of course delivering hands on environmental education across all generations. There are no boundaries for encouraging the natural environment and wildlife into our lives.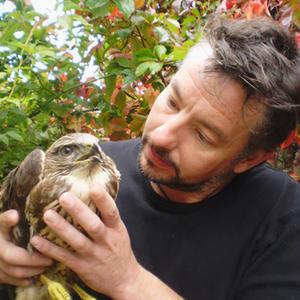 Jonathon Hodges
Jon founded WildAid 20 years ago and has vast experience of animal welfare and rehabilitation. At the age of 19 Jon held his own zoo licence with which he established an amazing Wildlife Rescue and Rehabilitation Centre and promoted welfare education. The projects that he has been involved in have made a tremendous difference to British wildlife welfare.  Jon currently sits as chair of Trustess for Wildaid.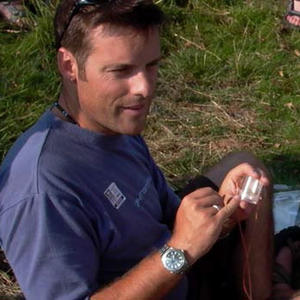 Nick Baker
Nick has worked in television now for over 16 years presenting Natural history programmes for all the different generations, from the long running CBBC programme 'The Really Wild Show' to 'Nick Bakers Weird Creatures' for Channel 5 and Animal Planet. He has also penned several books and works alongside many organisations that support wildlife. But first and foremost he is a 'Professional Amateur Naturalist' (his words!!) WildAid has been lucky enough to have Nick as our patron for over 20 years and is delighted that he is keen to continue that support as we 'make a difference' for wildlife and for people.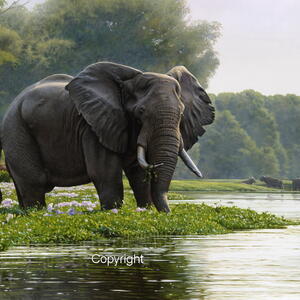 Steve Burgess
We are beyond thrilled to announce the patronage of Steve Burgess, one of the world's most accomplished wildlife artists, to WildAid.

With a sketch book in his hand from an early age Steve joined The Royal Air Force training as a photographer using all formats of camera. This training enabled Steve to later travel to places like Africa, Canada and North America, both sketching and taking photos to a professional standard, which gave him quality material to work with. In 1986 Steve left the Royal air Force and became a police officer until deciding that it was now or never, and gave up police work for the life of an artist. Happily, as it turned out, this was the right decision on Steve's part.
It was in 1994, roughly the same time as WildAid was emerging, that Steve decided to paint his first wildlife subject, two Bengal Tigers, in oils. Being fairly pleased with the result he continued to paint wildlife and was initially greatly influenced by the late Simon Coombs' work after having met him at an exhibition.
Steve's art career has gone from strength to strength, taking part in many major exhibitions in the UK.

Steve is currently the only living British wildlife artist invited to participate in the select Couer D'Alene art auction, held annually in Reno, Nevada, USA . He continues to be inspired by his passion for nature and love of the outdoors, Steve is also accomplished in painting native peoples and his Masai friends in Kenya have named him 'Olaishorani' which means ' one who paints and draws'
As an ambassador to our charitable work we cannot wait to involve Steve and you our supporters in what we hope will be prosperous and healthy for wildlife conservation and people.

"It's all about encouraging people to participate and learn about the natural world through hands on discovery."
About WildAid
Established in 1991 as a wildlife rescue and rehabilitation centre, WildAid has been making a difference for wildlife welfare throughout the UK ever since.
Donations
The projects run by WildAid depend upon the generosity and kindness of our supporters.
Donate